Porcelain Tiles - Woodsy Maximum Collection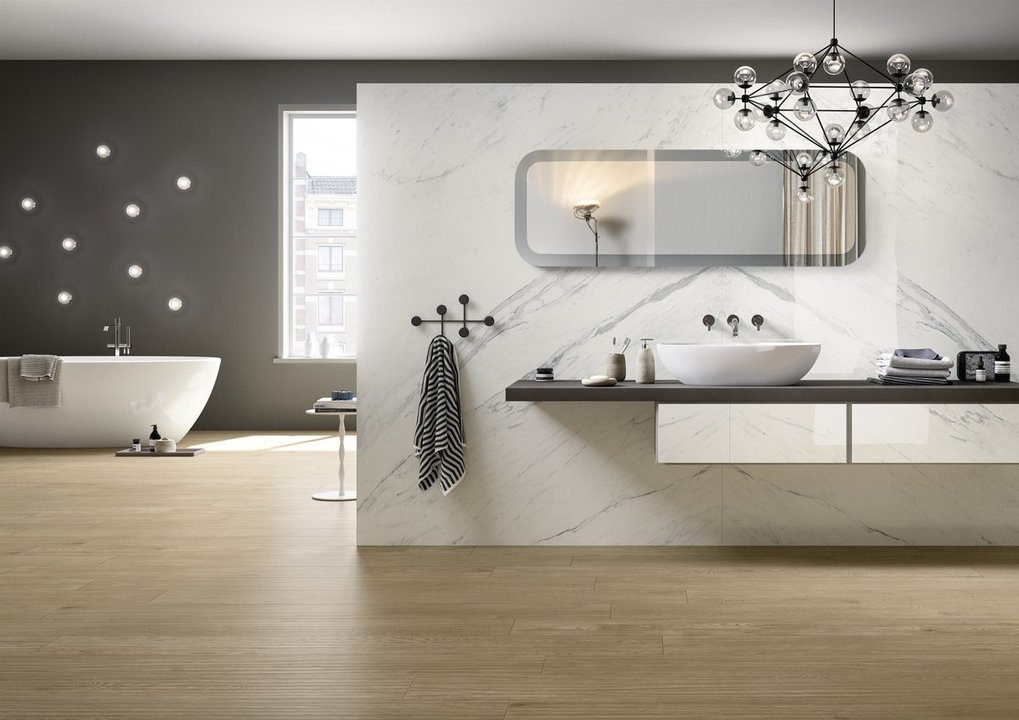 Woodsy Maximum Collection
More about this product
Skilfully developed by the Fiandre laboratories to recall the warmth of precious wood essences, WOODSY MAXIMUM offers a range of embracing nuances and an original sensory experience thanks to a soft structure that you can even walk on barefoot.
Its natural appearance and nice feel make WOODSY MAXIMUM an adaptable surface in terms of taste, combination and application; WOODSY is made using the innovative technology MAXIMUM EXTRALITE© which combines aesthetic perfection, high technical performance levels and the lightness of just 6 mm thickness, hence simplifying installation and allowing it to be laid on top of existing floors.
WOODSY MAXIMUM is resistant to water and wear, properties that make it particularly suitable also for use in bathrooms and wellness areas, but also in places subject to high levels of foot traffic but without having to forgo the gratifying effect of a material that is not affected by fleeting changes of fashion: wood.
Application and Use in Construction
Walls, Bathrooms, Kitchen, Floors, Exterior / Outdoor, Interior
Format